Deborah Christensen-Short, founder of Planning for Seniors, LLC, has been an advocate for the aging community for over 20 years. She provides solutions for funding extended care and other aspects of the aging process for California clients. When a client seeks her expertise, Deborah is armed with up-to-date knowledge & strategizes comprehensive plans of action. Each client faces unique challenges, and Deborah designs solutions that are specific to meet their needs.
While clients agree, Deborah is extremely effective all on her own, Deborah consults with a team of carefully vetted professionals to best serve her clients. Employing a team approach allows for strategic solutions to client challenges with a 360-degree view. Clients can enjoy peace of mind, knowing that every challenge they face will be met with professional guidance and compassion from the Planning for Seniors team.
Following are client case studies.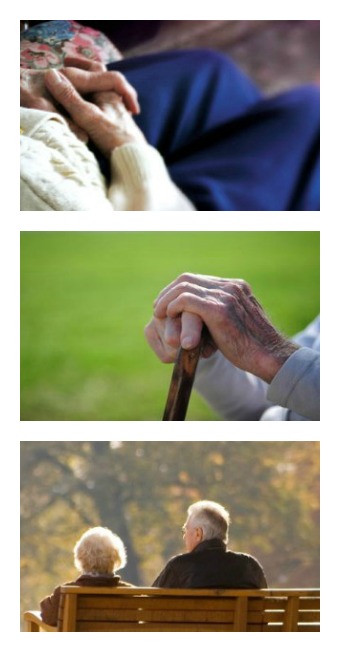 Maggie is an 85 year old widow, living in an Assisted Living facility. She's very healthy, and it seems as though a Skilled Nursing Facility won't need to be a consideration for some time. The Assisted Living facility, however, is very costly. At a rate of $4,800 per month, her investment portfolio is quickly diminishing. This is a concern to Maggie and her family.
Maggie's financial planner refers her to Planning for Seniors, with the goal of preserving her financial assets. Planning for Seniors not only preserves Maggie's assets, we are able to help Maggie qualify for Medi-Cal, which in turn makes her a candidate for the Assisted Living Waiver Program.
The Assisted Living Waiver Program is only available in a few California counties, and is honored at only a handful of facilities. Maggie is fortunate that her facility is part of
this program; and Maggie is approved. Her share of cost is now just $900/month.
Because of the plans put in place by Planning for Seniors, Maggie's money will last longer and should Maggie need to move into a Skilled Nursing Facility in the future, Maggie and her family have the funds to pay for her long term care.
* * *
John's wife Mary was in her mid forties when she suffered a stroke. She is wheelchair bound, permanently disabled and suffers from mental Illness. No one is ever prepared for such a catastrophic event when you are still young and productive and John was lost. Mary had become anxious, impulsive and aggressive and the medications were not working. With a young child at home and in jeopardy, it was no longer possible to keep her at home and John had no idea what he could do or what was even available to him. He shared his concerns with Mary's doctor who referred him to Deborah at Planning For Seniors, LLC.
This case is unusual because Mary is under the age of 65, John is still working to maintain the home and there is also a young child that needs to be cared for. Debbie met with John and a plan specific to his family's needs was put in place. Mary was qualified for Medi-Cal and placed into a Skilled Nursing Facility where her needs could be taken care of. John continues to work to maintain the household which is now a healthier, more stable environment for the young child and Medi-Cal covers Mary's care with a small Share of Cost based on her income only.
* * *
Not long after John had knee replacement surgery, he suffered a heart attack. He was moved to a nursing home (often referred to as Skilled Nursing Facilty or SNF) for rehabilitation. Because his progress was slow, his Medicare coverage was being discontinued, and he was going to be financially responsible for his care. The expense would be $6,000 per month, at a minimum.
Fortunately for John and his family, he owned a business so he had access to some financial resources. However, this would have put an enormous strain on his business and his family.
A family friend was a client of PFS and passed our contact information on to John and his wife. They called Planning for Seniors and we quickly established that even though John's business was income producing, it provided a very slow cash flow. However, the business did own substantial acreage in two states and also several vehicles. John's wife Mary is what we call "the healthy
spouse," still living at home.
PFS created the following solution: As the healthy spouse, Mary was able to retain the cash assets and keep the income. She was able to keep the home and continue to run the family business. All of the land and multiple vehicles were exempt assets, designated as business resources. The Medi-Cal long term benefit was approved for John, covering his nursing home expenses with a zero
share of cost (out of pocket), which saved the family approximately $72,000.
We're happy to report that John made a gradual recovery and returned home within the year.