The purpose of the Planning for Seniors Advisory Board is to make available to the organization and strategic alliances, the industry's most respected leaders who are willing to share their expertise by advising, supporting, and promoting the organization in its effort to serve all Californians who are faced with extended care expense issues.
Rosemary Daoust

Rosemary is Vice President and Manager of Butte Community Bank in Marysville, California with thirty years of banking experience. She is a graduate of Marysville High School and also attended Yuba Community College and College of the Redwoods. Her husband of forty years is Edward, and they have two grown children. Mrs. Daoust is a member of the Sutter North Medical Foundation Board of Trustees, a not-for-profit health organization, currently serving as Chair for the Planning and Finance Committee and is also a longtime member of the Philanthropic Committee. She is an active member of the Beale Military Liaison Committee and an Honorary Commander with the 234th Intelligence Squadron at Beale Air Force Base. She is also a member of the Yuba County Marketing Committee and the Yuba County Senior Adult Action Team. Driven by a relentless devotion to seniors in her community, Rosemary is very passionate about volunteering and helping to protect the aging citizens in Yuba and Sutter County.
Deborah Simeroth, BSW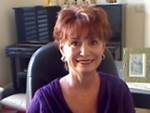 Deborah Simeroth founded Caring Concepts Elder Care Services after serving as an executive director in the assisted living industry. As a social worker, she recognized the need for geriatric care management services that enhance quality of life while promoting independence, integrity and well-being of the aging individual, as well as the entire family. Deborah has a passion for helping seniors and has provided care coordination, crisis management, advocacy, placement services, and professional elder care service referrals since 2002. She is a member of the Case Management Society of America, Professionals Caring for Seniors and serves on the advisory board for Planning for Seniors, LLC.
Rusti L. Keeley
As a financial professional, Rusti L. Keeley creates value for clients by providing them with the professional expertise necessary to help them achieve their financial goals, offering ongoing service and advice as their needs change. Rusti specializes in helping to develop financial solutions for individuals and small business owners. To help implement these solutions, she offers a variety of financial strategies, services and products including a financial needs analysis, life insurance, annuities and investments, as well as college, business, estate and retirement planning. A graduate of the University of California at Davis, Rusti has over 23 years experience in the insurance and financial services industry. She has earned numerous sales and service awards throughout her career including the industry's National Quality Award and National Sales Achievement Awards. Active in the industry, Rusti is a qualifying member of the Million Dollar Round Table (MDRT), an international association of leading financial professionals recognized as the standard of excellence in the life insurance-based financial services industry. Rusti is also a member of the National Association of Insurance and Financial Advisors (NAIFA) on a local and national level. Active in the community, Rusti is a member of the Yuba Sutter Ladies Ducks Unlimited, the Yuba Sutter Chamber of Commerce, and the University of California at Davis Alumni Association. Rusti is married to Kevin and they have a son and twin daughters, all in grade school. She enjoys volunteering time at her children's school as a room mother and fundraising chair. Rusti and her family love the outdoors and spend as much time as they can participating in sports, hiking, camping, fishing and hunting.
James Poland

From 1974 – 1999, James L. Poland worked in a private practice law office in Dallas, Texas. During that time, he engaged in a general practice with extensive experience in personal injury, family law, corporate law, and business law including contract litigation, real estate law, probate, including wills, trusts, guardian ships, and estate planning. In June 2001, James opened a private practice in Grass Valley, California after re-locating from Texas. His practice focuses on all aspects of Estate Planning. He also specializes in unique Trusts for seniors who desire to maximize the protection of their estate when planning for expenses due to extended care. In addition to his estate planning practice in Grass Valley, California, James continues to represent corporate clients in Texas and California and is the Fee Attorney for Title Texas, a real estate Title office in Dallas, Texas.
Jerry La Baw

Jerry La Baw grew up in a small town in southern California, where he worked on his father's farm until he left to go to college. The work ethic his father instilled in him was a gift that continued to pay rewards the rest of his life. His mother was self-educated and moved from Oklahoma in the 1920's. She worked hard to instill the value of education in her children. Jerry received his teaching credentials from Cal Poly San Luis Obispo, and proceeded to teach at Yuba City High School for 34 years. His wife of 42 years, Diane, now works at Yuba City where she serves as a teacher's aide for students with learning disabilities. They have three children: their daughter, a Cal Berkeley grad, who now teaches second graders in Bogota, Colombia, and two sons who currently reside in Texas. They also have four grandchildren. Jerry La Baw was introduced to Deborah after being assigned as trustee for his mother's affairs. He felt that he did not have the information necessary to make intelligent decisions regarding the estate or the care of his mother. He found Deborah to be very helpful and able to make him at ease in his new role.
Roy Dankman

Roy was born in Brooklyn, N.Y. Roy's parents met in this country after both had emigrated from different parts of Russia in 1902. Roy's parents had little formal education due to the necessities of having to work at an early age. Although money was always scarce they had one ongoing rule for Roy and his two brothers – education. There was no other option. Roy attended Stuyvesant High School, one of three schools in NY City where admission was by ranking on city wide entrance exams. Roy then attended Washington University in St. Louis, MO where in 1954 he earned a degree in Architecture and Structural Engineering. Roy became a licensed Structural Engineer and 6 months after graduation (by the seat of his pants) started a construction company. In 1958 when the real estate market took a downward turn Roy came to Sacramento. About a year later he started another construction company. In 1962 the down market real estate created another opportunity. Roy decided to go to law school and was accepted at UCLA. Roy started law practice in 1967 that at first was fairly general, but after about two years he became interested in juvenile law. He became an expert in juvenile trial and appellate law. Roy served as a judge in the Juvenile Court in Los Angeles for 6 years. He came to the Yuba – Sutter area in 1981 and practiced law until his retirement.