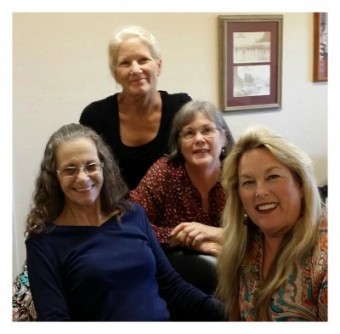 Since 1994, Planning For Seniors, LLC has helped families fund long term care expenses while maintaining their financial assets. There is no need to deplete your family's assets in order to meet Medi-Cal resource guidelines. What we find is many people are confused about just how much money or financial resources they are allowed to have, and still qualify for Medi-Cal benefits.
Planning for Seniors works with you and your loved ones to ensure that you successfully obtain Medi-Cal benefits to cover long term care expenses. We help you fund the expenses associated with long term and extended care, and help give you peace of mind. We can meet with clients at our Yuba City location, or our satelitte offices in Roseville and Sacramento. We're also available to meet with clients from all over California, via Skype.
We Provide Our Clients:
Peace of mind and practical information about long term care funding options.

Next steps for getting your loved one's financial house in order.

Answers to questions about extended care costs and available public benefits.

Strategies for preserving the assets your loved one worked so hard to achieve.

Insights on professionals who can address sensitive topics related to the care of your loved one.

Understanding and support that makes you feel you are not alone.

Guidance from a team of trusted advocates for your aging loved one.

Solutions for securing Medi-Cal benefits for your loved one.
Myths About Qualifying for Medi-Cal
Here are 3 of the most common myths about qualifying for Medi-Cal:
* You must "spend down" to poverty level
* There's a limit on how much you can own
* There's a limit on how much income you can have
People often assume they must be without any assets before they can meet Medi-Cal resource guidelines. A person applying for Medi-Cal can legally rearrange assets and qualify for Medi-Cal benefits, without spending all their money, or giving away all their assets. There are legal and ethical strategies that preserve assets, while allowing qualification of Medi-Cal long term care benefits. Planning for Seniors designs funding strategies to enable our clients to qualify for Medi-Cal benefits.
If you have questions for yourself or a loved one, please contact our office at 530-671-3308.
Visit our Testimonials page to learn about some of the ways we've been able to assist our clients.